Breakthrough with Borme Services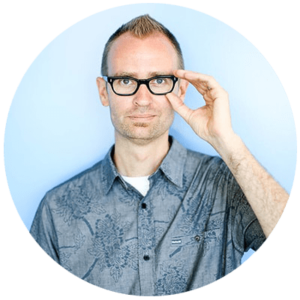 Life Coaching
90 days from now, where do you expect to be? We all need a strong infrastructure within ourselves to handle the pressures, curveballs, and spontaneity of life. A strong internal frame largely determines the course of our life and whether or not we will experience it to the fullest. My life coaching sessions will assist you to build this strong infrastructure, experience the fullness of life, and set a trajectory of prosperity. You can expect these breakthrough sessions to be relational, functional, and revelational.
These dynamic sessions will help you to get clarity in your passions, strengths, destiny, and to walk in the bandwidth of breakthrough.
Mindset Coaching
Everything we do is based on what we believe. Our psychology governs our physiology. It is imperative that our thought patterns are aligned with the truth, thus, in harmony. It is then, we can be prosperous in all ways. My mindset coaching sessions will help you come out of dissonant patterns of thinking and into ascended thinking.
Get breakthrough in your mindsets and your life will change. Mindsets are everything. My breakthrough sessions are relational, functional, and revelational.
I will help you set a trajectory of prosperity for yourself and future generations.
Prophetic Business Consulting
Every industry hinges on wisdom, for it produces results. Wisdom is the application of revelation. God has so much to reveal to us about business and when heaven's design is the blueprint, great things happen. My prophetic sessions will partner with God's heart for your business, providing prophetic insight and foresight that will help bring solutions and success to your business.
These relational and dynamic sessions are a fusion of prophetic insight, foresight, and down to Earth practicality.
My desire is to help bring eternal intelligence that will bring an unparalleled advantage.
I have experienced business breakthroughs being coached by Brian. We actually re-branded my life coaching business through his prophetic business coaching. His insight, wisdom and business acumen stretched me to consider my future phase objectives inside of my current phase. Definitely out of my comfort zone! I love It!
He is a gift to the body and a gift to the world!
Kevin Kelley
Life Coach, Life Coach by Design
Brian's prophetic insight and wisdom has made a significant difference in my life. I've seen remarkable change in my ability to stay true to who I am and rise in strength and courage to bring myself fully to any situation. My confidence has increased that I hear God clearly and I can actually walk out daily what God is calling me into and up to. My time with Brian contained elements of inner healing, impartation, prophetic insight and encouragement that reminded me of who I am. He confirmed what God was already speaking to me which enabled me to stand in faith. He has a very prophetic, calming nature to him but carries the authority and power of God strongly within him. I learned how to position myself correctly and I just can't speak highly enough of what I have gained from His book and our time together.
Nathalie Benson
Church Staff, The House Church
Recently, I had the privilege of spending time with Brian. I looked forward to each phone call and allowed the conversations to sink in. The conversations were riveting and kept me on track. My developmental optometry practice's volume is so high now we hired a new assistant. God has downloaded time saving ideas and my business is off the charts. My time with Brian marked a change in my personal life and my business. I highly recommend any business owner to immediately connect with Brian.
Bill Henshaw
Owner Bill Henshaw OD, FCOVD